One after another… several recent letters to the travel pages of Australian newspapers have recounted upsets caused by Russian officials' rigid enforcement of visa expiry times and dates. Typically, hapless travellers about to depart Russia have been ordered off a train by border guards because their visas had expired hours earlier.
One Sydney couple – aged 66 and 70 – were ushered off their Riga-bound train at 2am, then forced to tramp 600 metres through a snow-bound forest to reach the Russian border post.  Visa extensions were duly issued, and charged for, before the pair could continue on into Latvia. One officer commented, "we catch lots of Australians" this way.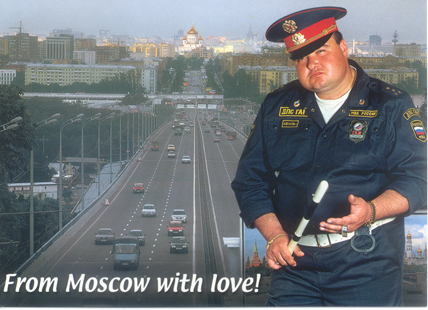 But it gets worse… for the sake of a few hours' lapse, a Northern Territory couple bound for Beijing aboard the Trans-Mongolian were delayed 3 days, after being turned back at the border with Mongolia.  Locals were ready and waiting with homesspun hospitality, plus transport to and from Ulan-Ude, the nearest city – at an all-up cost of US$1500.
(Yours truly had a similar experience some years ago,  landing at Moscow's Domodedovo Airport early one evening bearing a visa which was not valid until after midnight: the Russian Consulate General in Sydney had ignored or overlooked my stated flight arrival time.  After an anxious couple of hours, I was escorted to a manager's office and charged fifty US dollars for a replacement visa).
What to do? As Gavin and Joan Carpenter of Alice Springs suggest, "just leave Russia 48 hours prior to your visa expiry".  And, we might add, take specialist advice to ensure smooth travelling in Russia.
At transsiberian.com.au, we allow extra days before and after your intended Russian itinerary to cover last-minute issues.